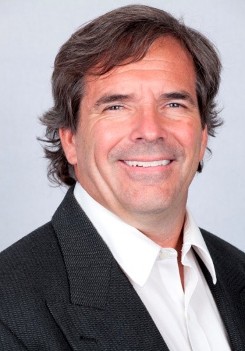 John DeWald
John DeWald is the principal at RhodesMoore and John DeWald and Associates, development companies that focus on infill projects on difficult sites. John's expertise is creative lifestyle communities that implement sustainable solutions to urban and rural redevelopment. John has worked on both self-initiated development projects and for fee development support. He createss the project's programs, concepts, entitlement and financial strategy and manages all aspects from site selection to operation including site acquisition, financing, entitlement, design and permitting, construction, stabilization and operation.
John has been involved in a wide variety of development projects that have included single family residential, multi-family residential, hotel, residential care, commercial, restaurant, office, market, research, farming and natural areas restoration uses. He has been the principal developer in over 15 projects in North County San Diego, Chicago, Hawaii and other locations worth over $200M. John has navigated these projects from site selection, acquisition and financing to design, entitlement, permitting and construction. Over the course of ten years John has won approvals for all of the projects he has initiated.
His projects are very innovative and focus on blending the projects into the surrounding community creating seamless infill. A few highlight projects include Pacific Station a $56M transit oriented, lifestyle community in Encinitas and Serosun Farms a $110M rural Agrihood, mixed use, farm preservation project.
John is actively involved in the communities that he works in and has been a resident of North County for almost 30 years. He serves as a Trustee for the San Diego Botanic Gardens and serves on the board for the Pacific View Academy of Arts in Encinitas, CA. He is also On the Chicago Wilderness Corporate Council, and a corporate member of the Conservation Foundation in Chicago. He is the past President of the Encinitas Main Street Association and a past Board Member for the California Urban Forestry Council.